Travel Skin Hacks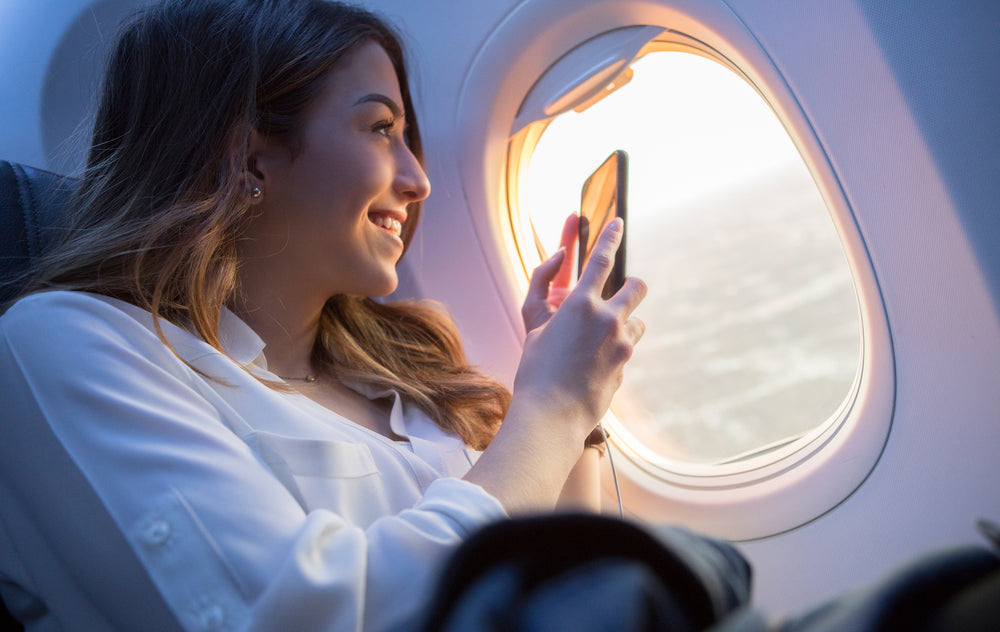 Look FLY when you fly... air travel can cause major issues in the skin. Learn tips to prevent irritation, pimples, breakouts when you travel and fly!
Hello, beautiful people!
We all love to travel these days, but travel (especially air travel) can cause major issues in the skin.  Here are some tips to prevent breakouts, rashes and irritations on your next trip:

Protect your skin against dehydration.  The recycled air in airplanes in notorious for drying out the skin.  Always apply an extra layer of moisture before a flight.  You can also apply a heavier cream instead of a lighter lotion in anticipation of drying of the skin.

Exposure to a new environment can lead to skin irritations (rashes, breakouts, etc). While we can't control airborne irritants, I recommend extra hand washing and the use of antibacterial hand sanitizer to decrease hypersensitivity caused by exposure to new germs and microbes.

And finally, respect your skin's natural circadian rhythm. Every organ in the body undergoes certain processes during the day and during the night.  It takes a few days for your biologic clock to adjust to a time difference, so if you're on a short trip, your skin won't have time to adjust to the new time zone (it has jetlag !). I advise applying skincare products at the same time as you would at home (if you usually apply night cream at 9pm in New York, you would apply it at 6pm while visiting California).

---
Dr. Anjali  ANJALIMD  LearnToLoveYourSkin


---
Photos By: Dr. Anjali Butani